I worked from concept to completion with the in-house marketing, creative and product team members at Rand McNally to produce these TripMaker RVND informational videos.
Responsibilities included camera, audio, lighting, editing, graphics/titling and external production logistics. Joerg Metzner, Rand McNally's Creative Director, coordinated internal arrangements. Joerg and I worked in concert to provide concept and direction throughout the project.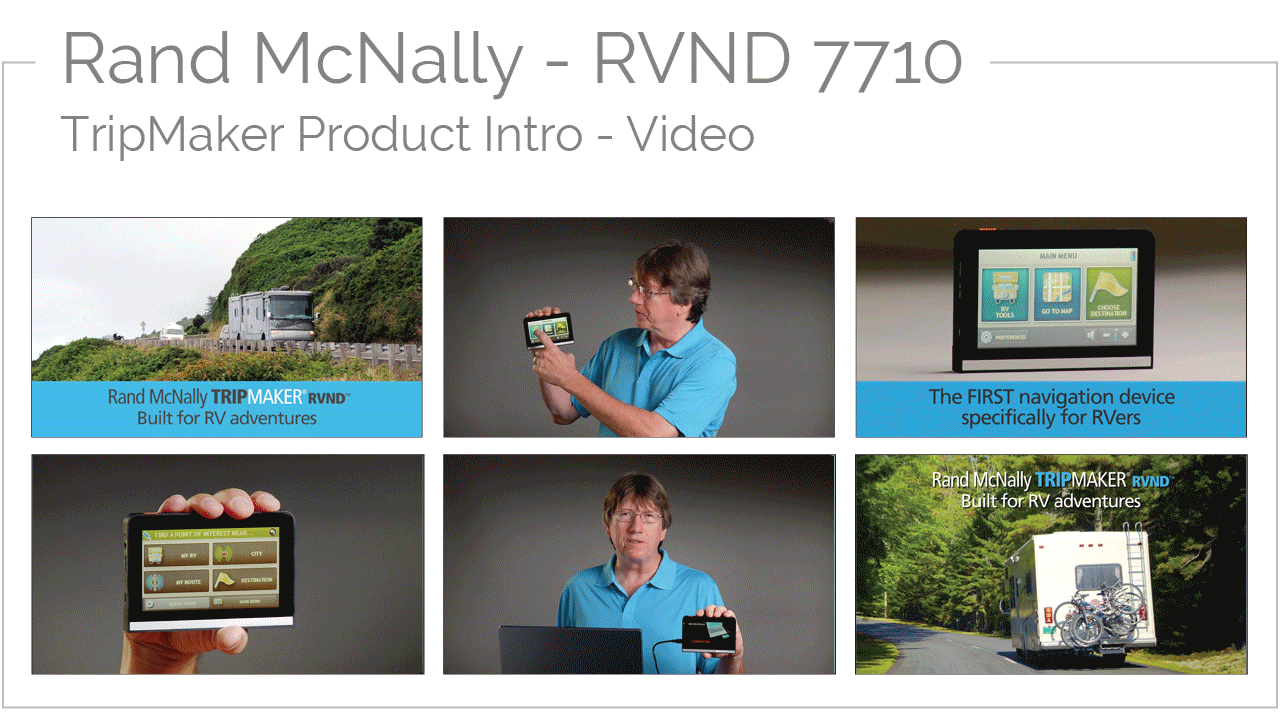 A title-based version was created for retail kiosks and environments with less than ideal listening conditions.
The version with a more detailed tour of features and functions – which has been viewed online 40,000+ times – includes Rand McNally's Dave Marsh as an on-screen presenter.