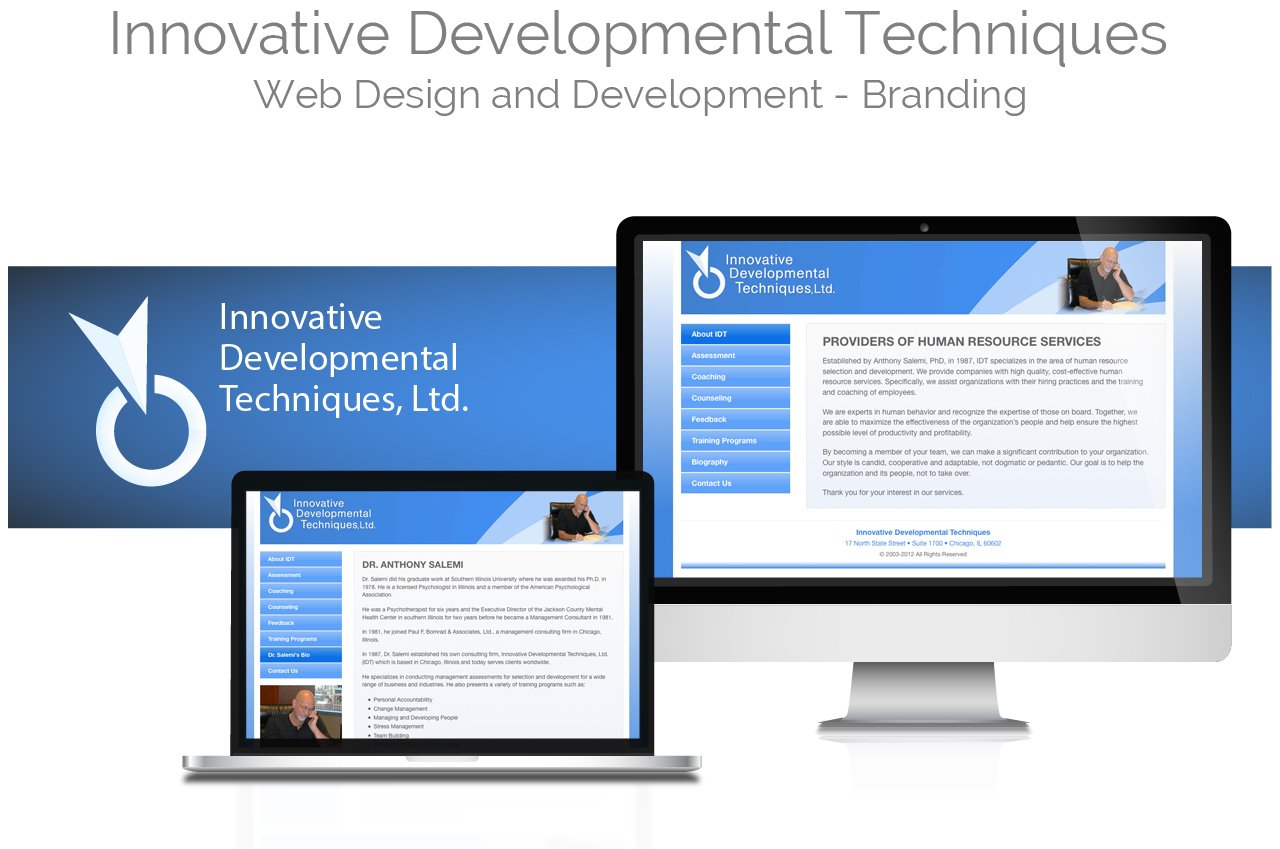 Situation
Create a web presence for a human resources consultant. It will serve as an information resource and contact point for clients, prospective clients and business associates.
Insight
IDT's practice is specialized and individualized. Our brief involves developing an online version of Dr. Salemi's introductory information package that will convey his professional values and focus. It is expected that clients will contact IDT to discuss specifics and coordinate engagement.
Target
Executive level business leaders, managers and teams. Organizations able to benefit from specialized external assistance with issues and situations related to personnel or performance.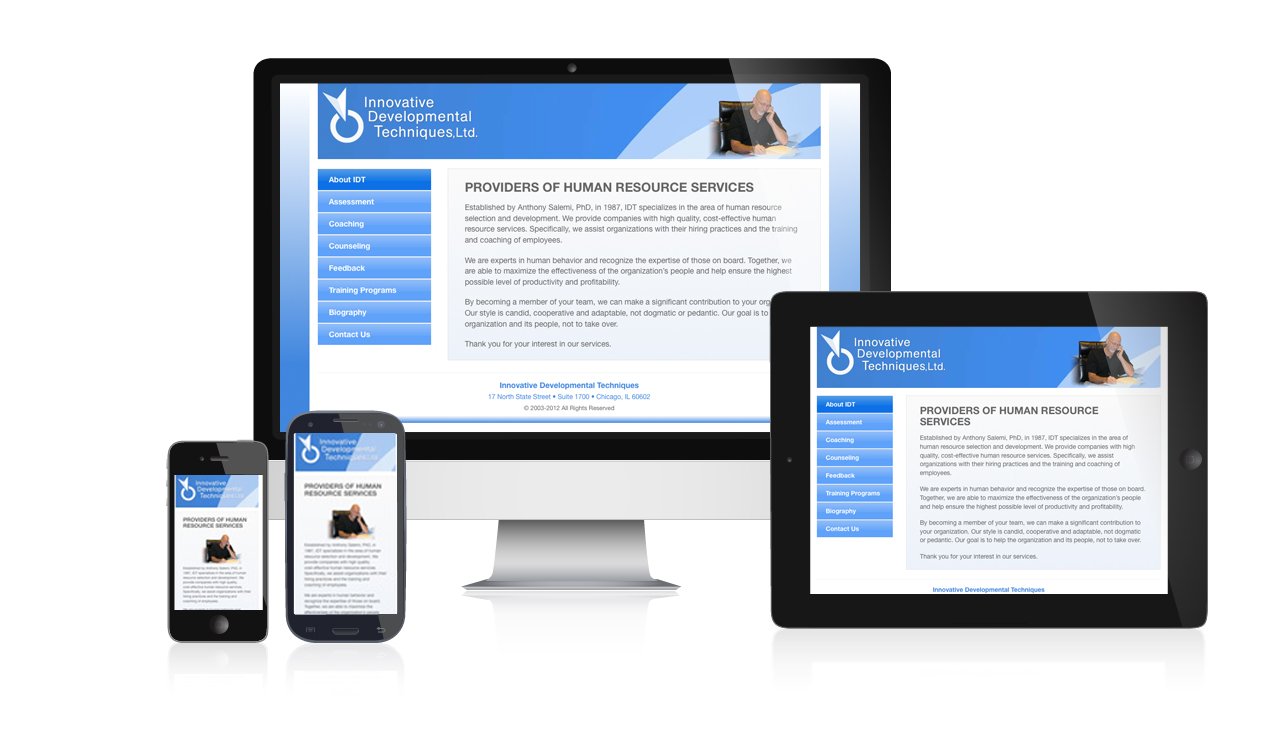 Tone
Direct and to-the-point. Objective exposition, consistent with professional nature of the service. Accessible and dignified, with no overt selling or promotion. Use business casual attire to suggest approachability.
Business Objective
Summarize Dr. Salemi's credentials, background and areas of expertise. Provide a reference resource and menu of services. Insure that key location and contact information is readily available. Project the character and professional ethos of IDT.
Creative Solution
Dr. Salemi's printed information materials formed a basis for the site plan. A simple, open site design was used to frame the predominantly verbal content. Produced initially as a fixed-width desktop site, the site was converted to this responsive version in 2011.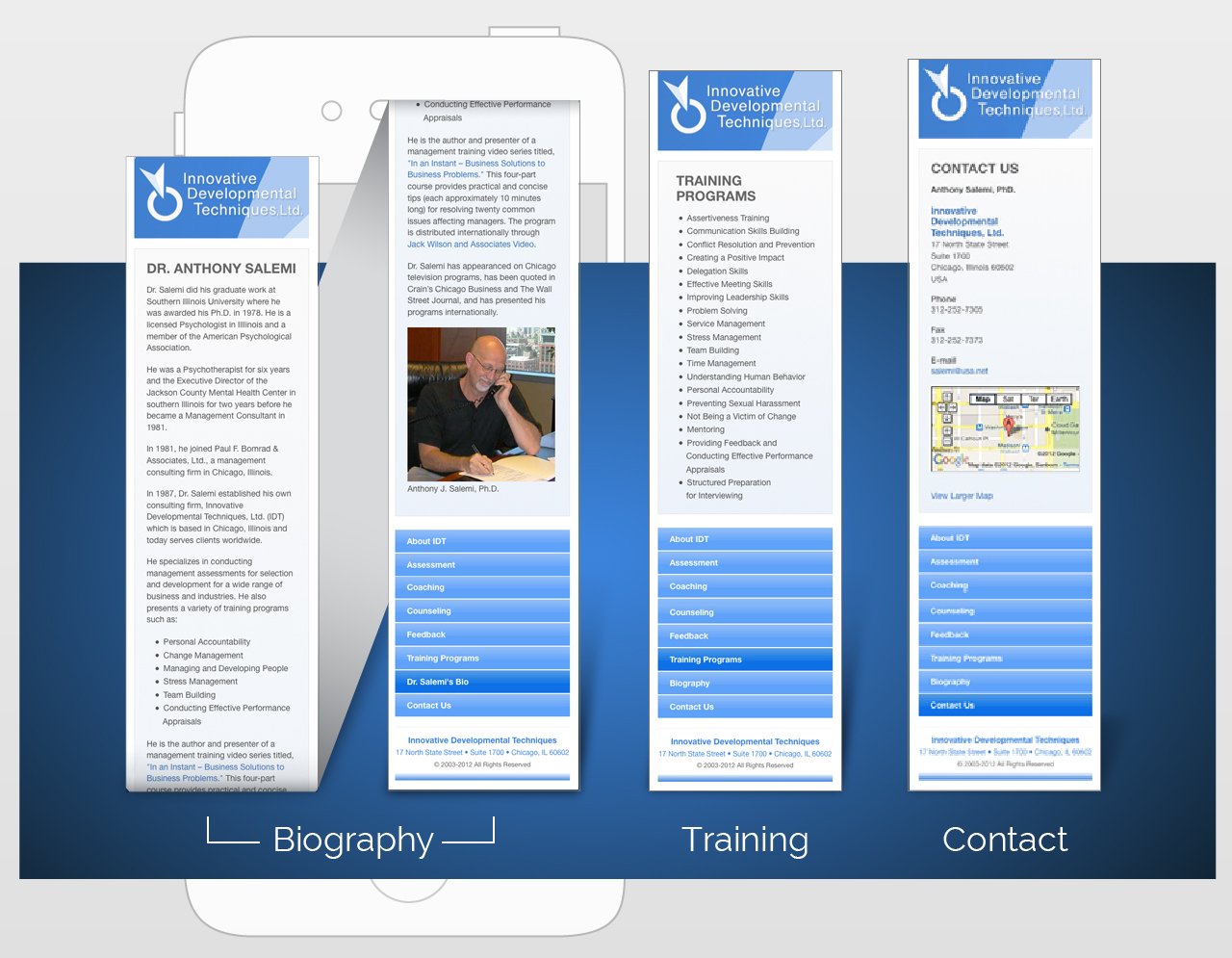 IDT did not initially have a logo so one was produced to add graphic interest for the original web site.