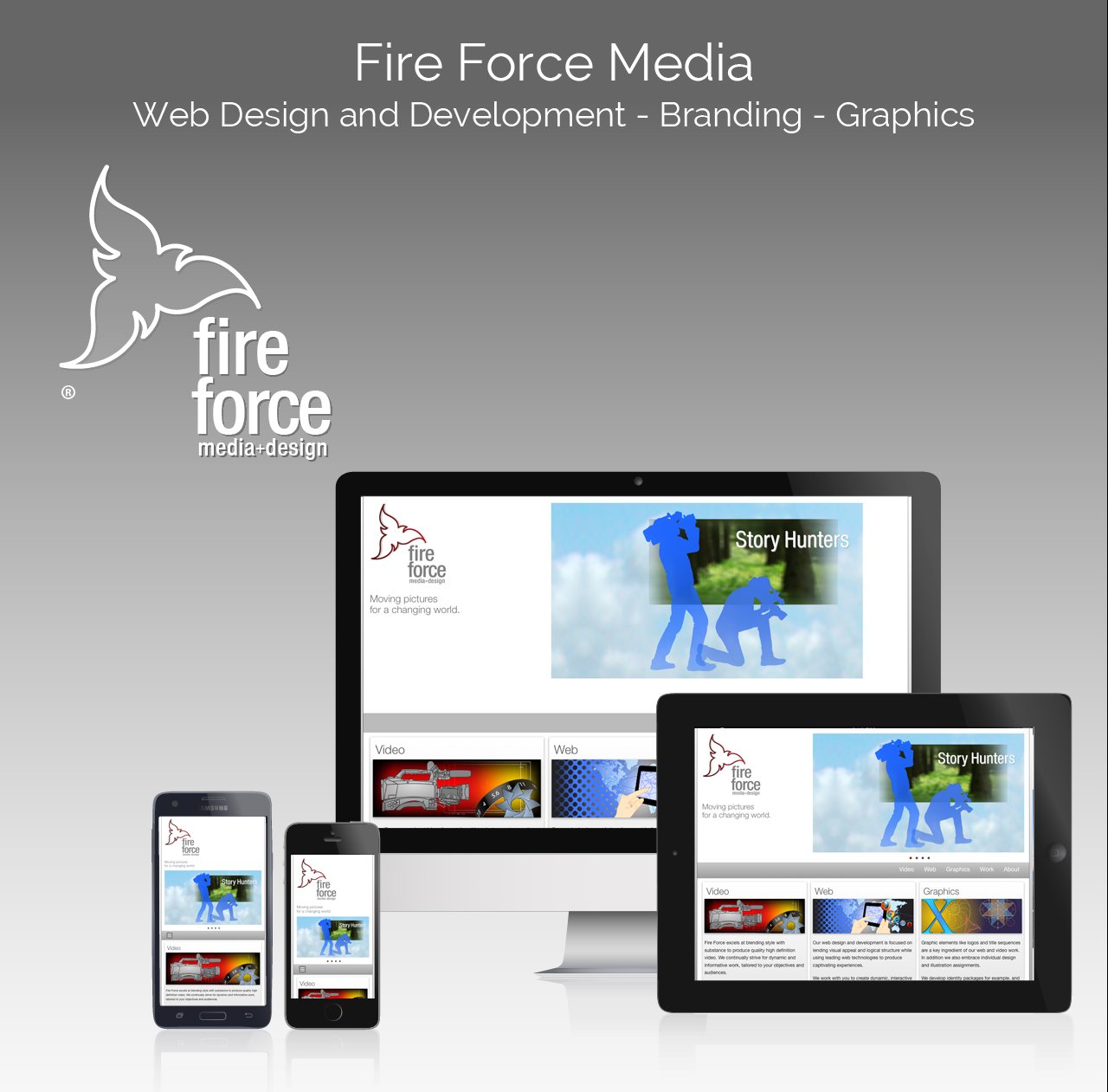 Creative Challenge
Develop a web presence to highlight the three communications categories – web, video and graphics – that are the basis of Fire Force's practice. Underscore the benefits of Fire Force's capacity for end-to-end integration of these disciplines.
Target
Individuals and organizations interested in not only video, web or graphics services but a creative technology partner that is versed in coordinating these functions. This may involve assuming direct responsibility for all three phases for a project, or it may mean executing one facet in a way that supports – current or future – integration with the others.
Goal
A mobile-first and responsive site with a minimal and simple interface that will both describe and exhibit the firm's work and approach to it.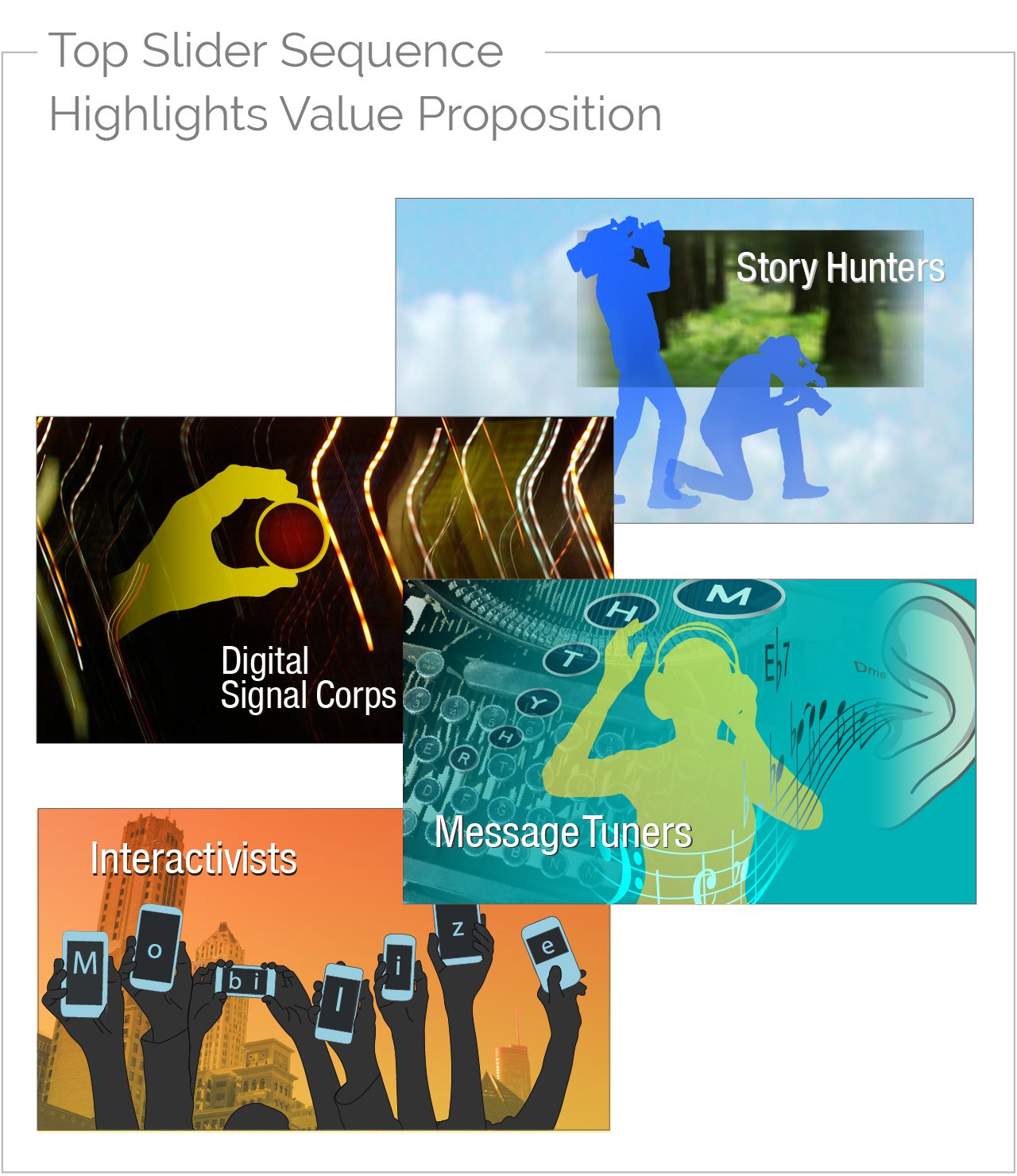 After the site header, the home page displays capsule descriptions of the primary service categories beneath bold illustrations tied to primary colors.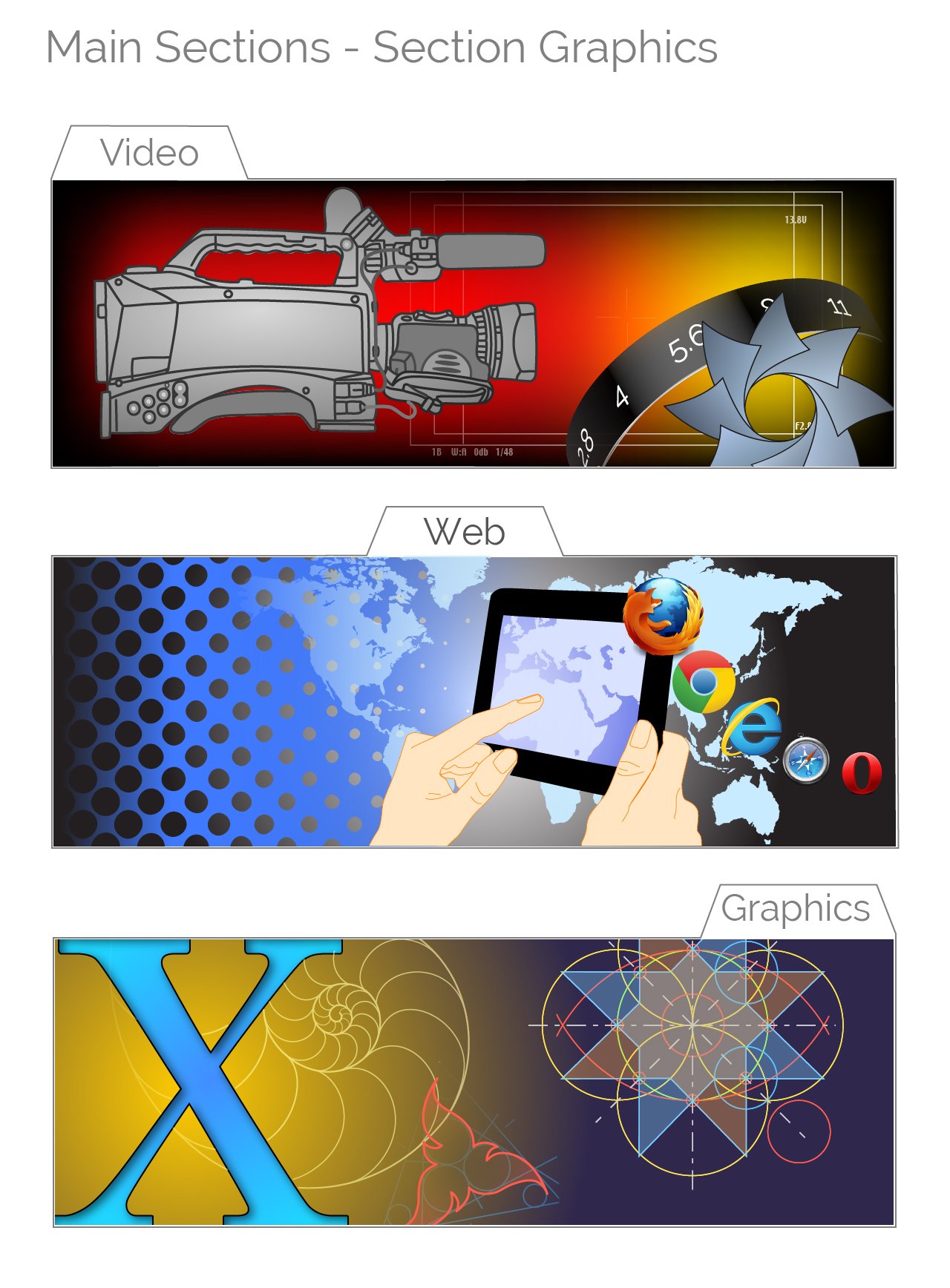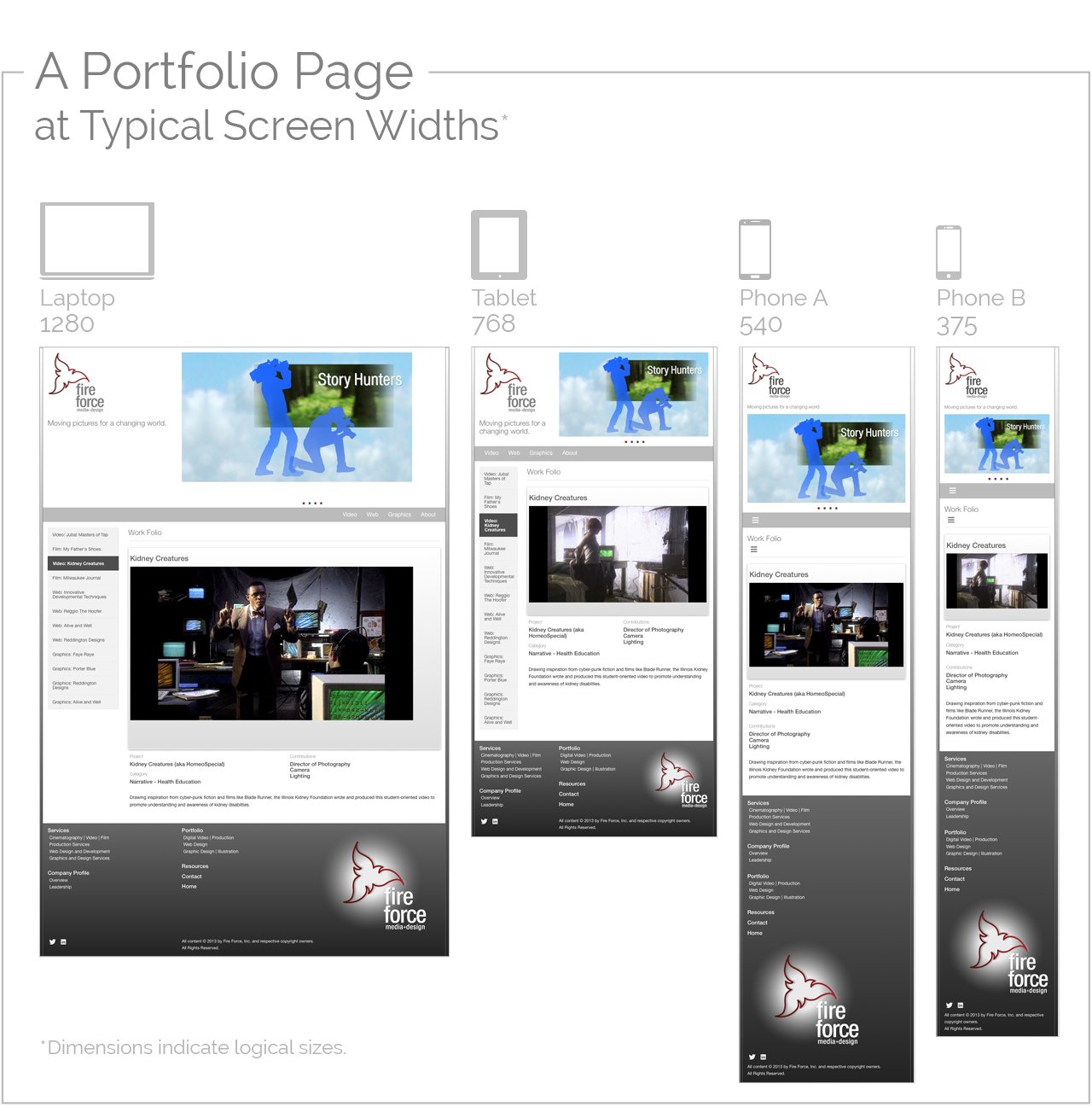 Within each primary category, tabbed navigation is used to expose additional information within subcategories.