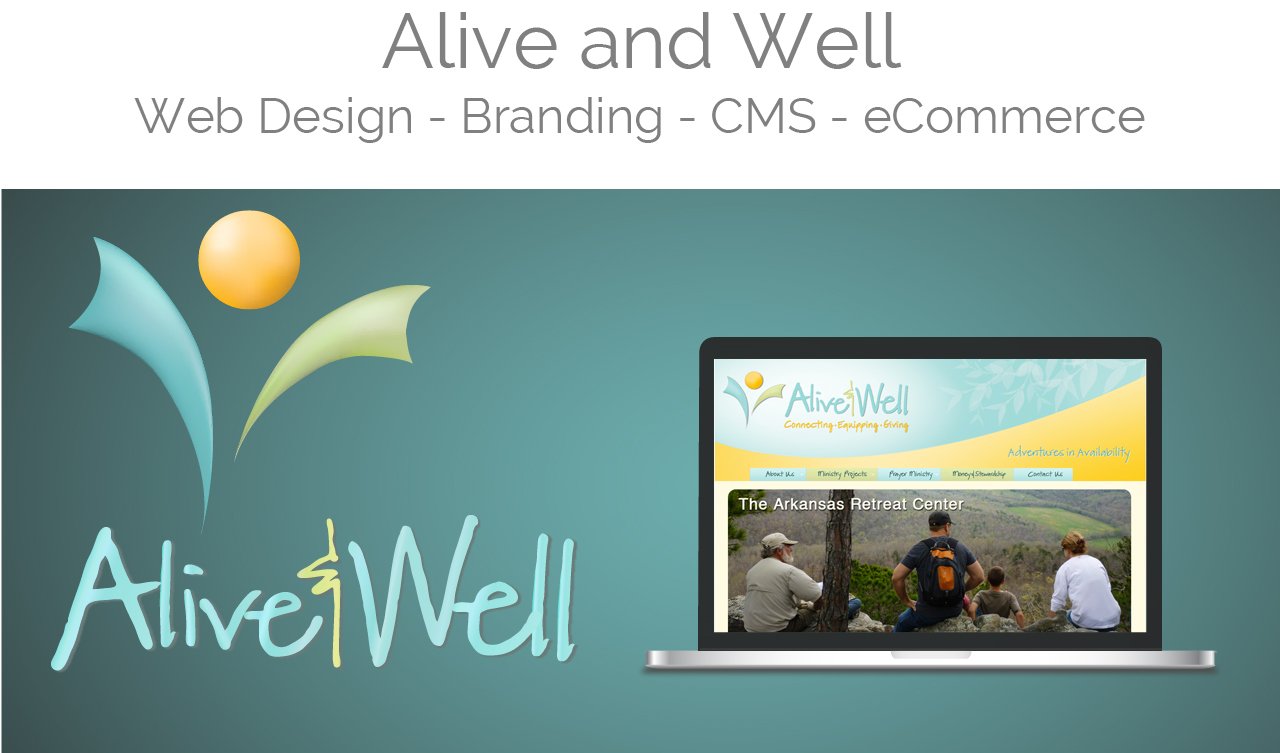 Challenge
The founders of Alive and Well – a financial advisor and a psychotherapist – wanted to establish a new identity for their nonprofit as they prepared to launch new initiatives and revitalize existing projects.
Target
Spiritually-minded, values-oriented individuals ages 16 and up. Counselors, church leaders, and individual seekers interested in developing deeper faith connections and inspired, leading-edge techniques to support their personal growth goals.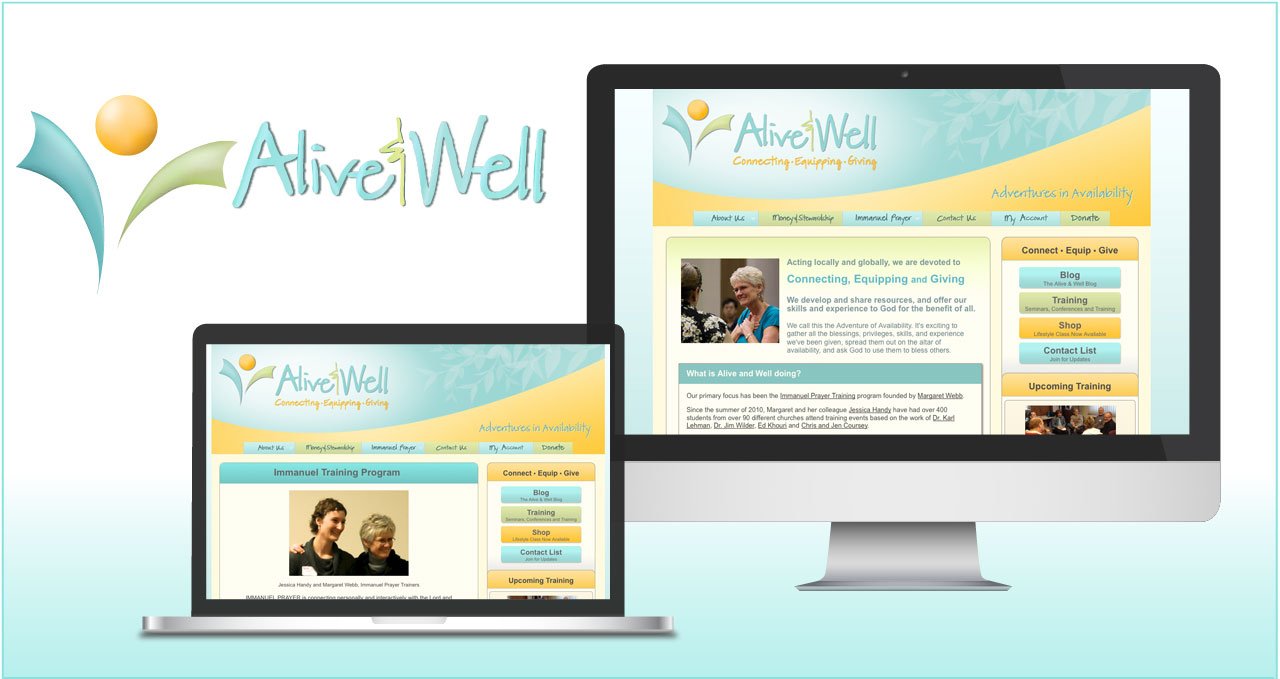 Tone
Friendly, casual, welcoming. Alive and Well's activities are conceived as adventures in growth and discovery.They promote financial, emotional and spiritual well-being using compassionate and lifestyle-friendly approaches.
Business Objectives
Promote Alive and Well's sponsored initiatives and inform people about their activities. Connect stakeholders and build a community around common interests and needs. The Immanuel Prayer training programs in particular have an active group of participants who take advantage of the online resources to share experiences and exchange course information.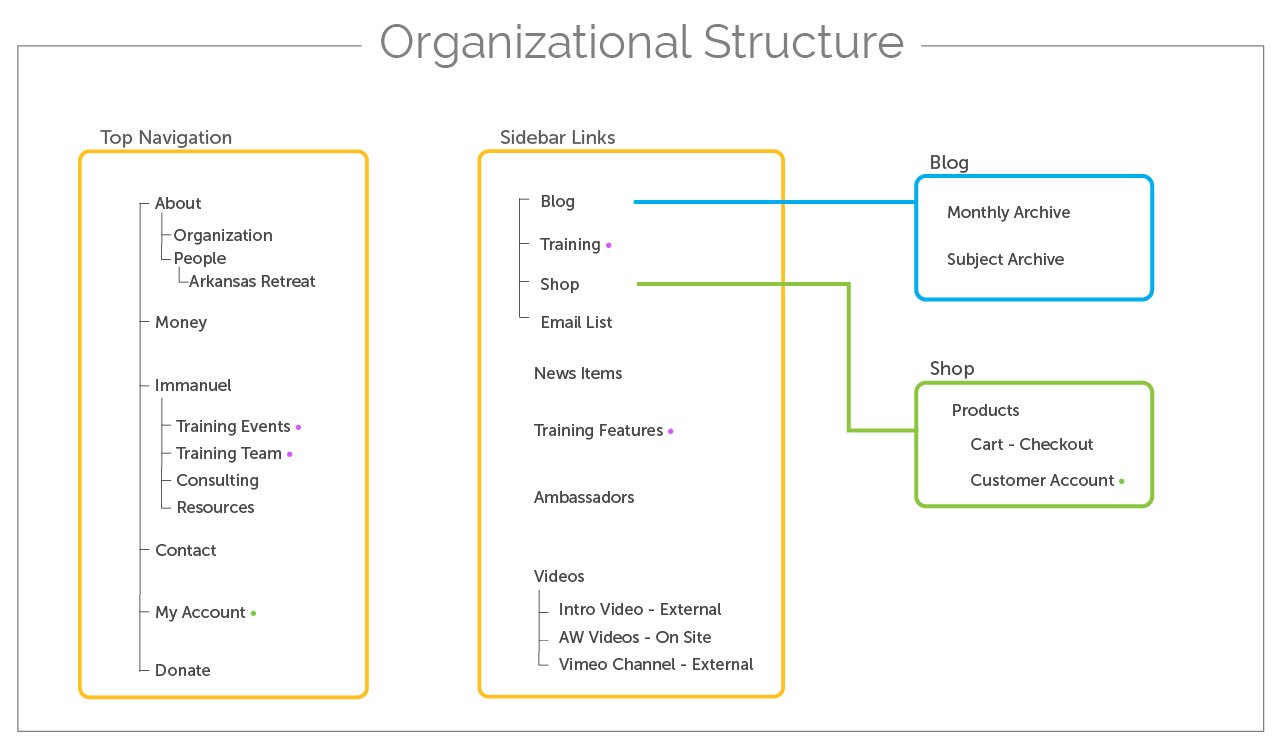 Creative-Developmental Strategy
Design a logo to encapsulate the organization's character and mission. Determine logical and organizational structures. Develop the website on a content management platform to afford blogging options and allow staff to contribute updates and changes. WordPress platform was chosen for its open source code, large user base, proven capacity and extensibility.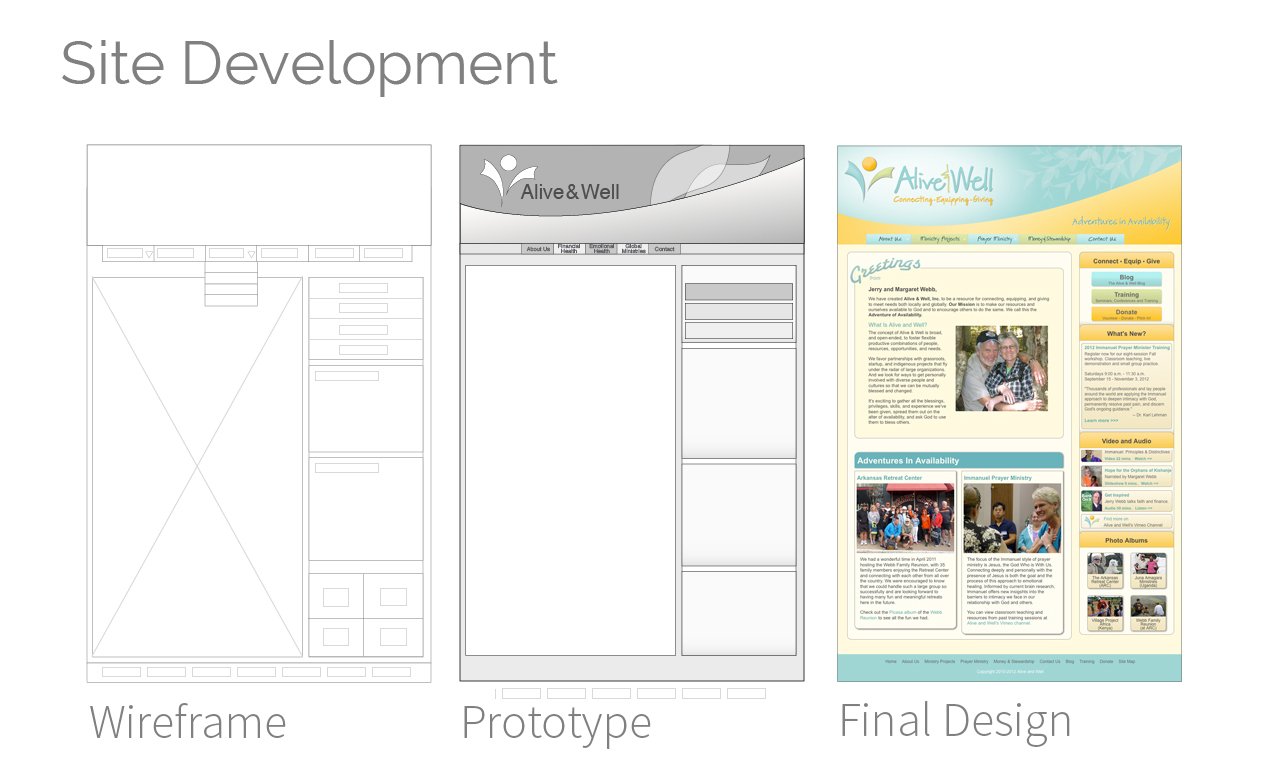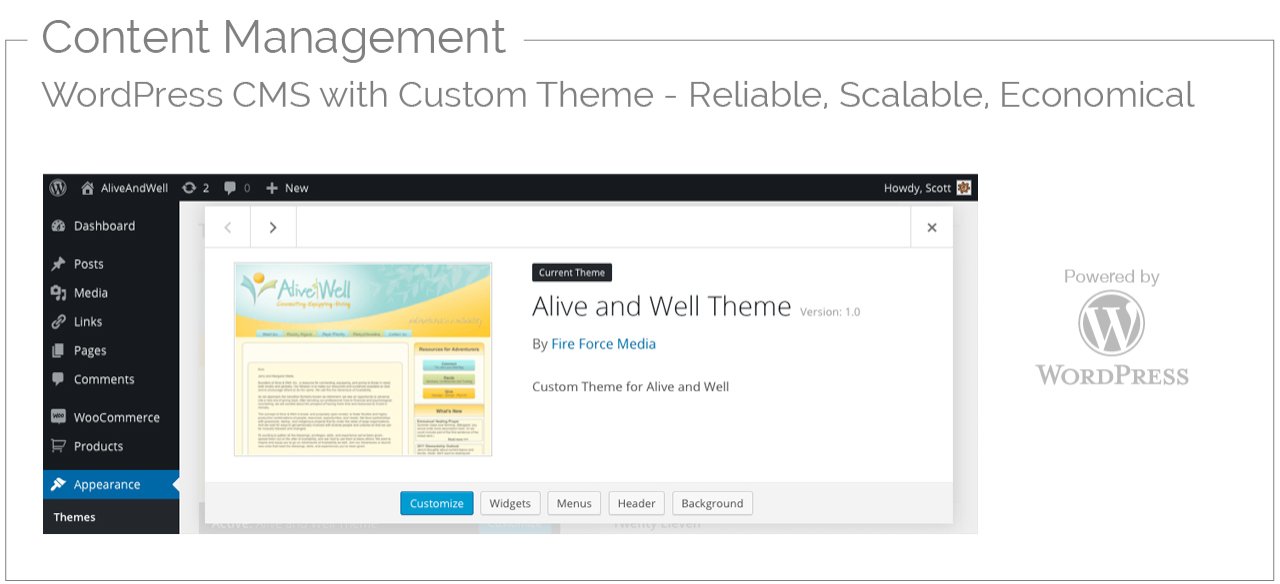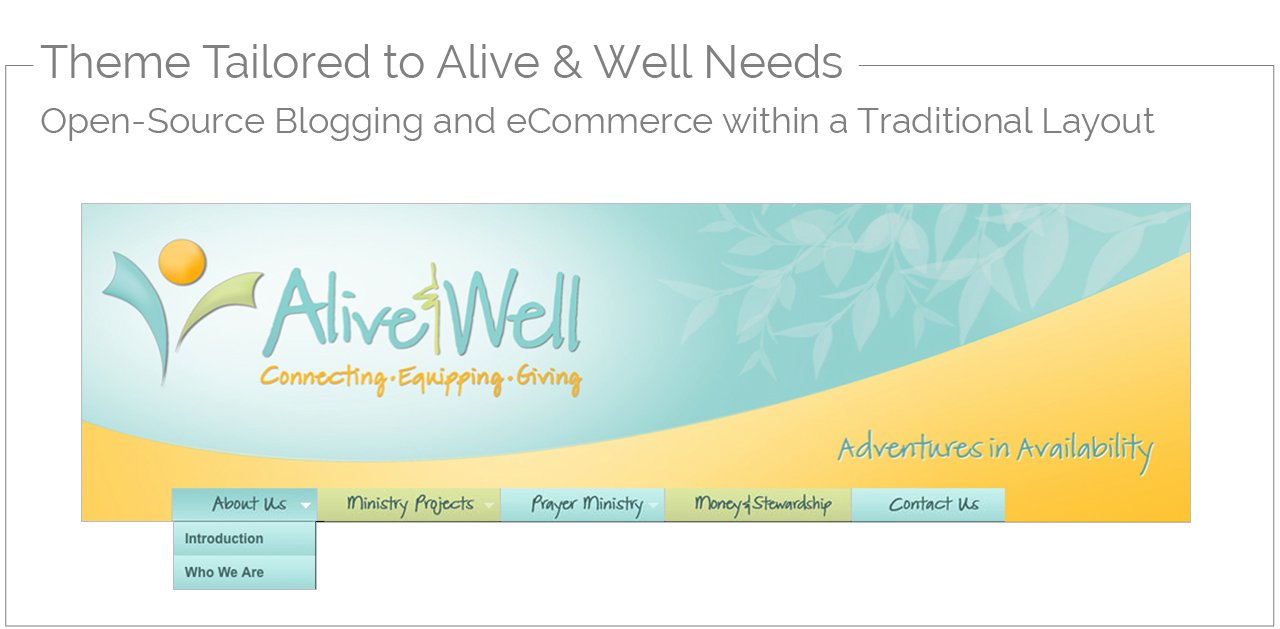 To accommodate Alive & Well's growing needs, an e-commerce component was added.
WooCommerce was selected as the core plugin. Protected digital downloadable products were implemented as were payment gateways and Class 2 SSL security.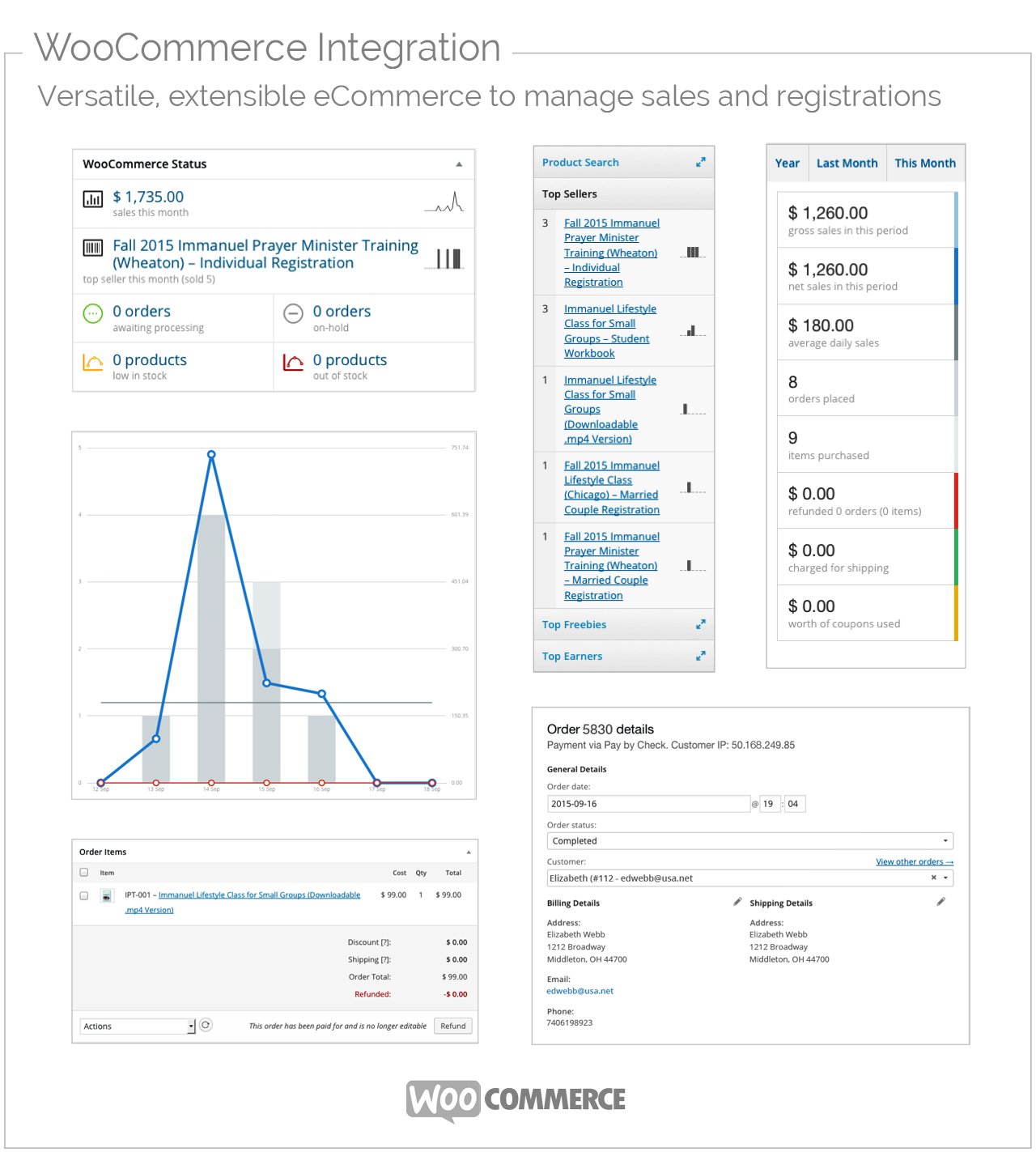 Identity
After operating without one in its early years, Alive and Well was eager to develop an identity as part of their expansion.
They had some definite ideas about color. A palette featuring muted blues and greens along with an orange was chosen to connote elements of life: water/sky, sunshine/warmth, and trees/nature. From there, a series of graphic treatments were considered. Ultimately, a shape was abstracted that struck a balance between natural and worship/celebratory imagery.