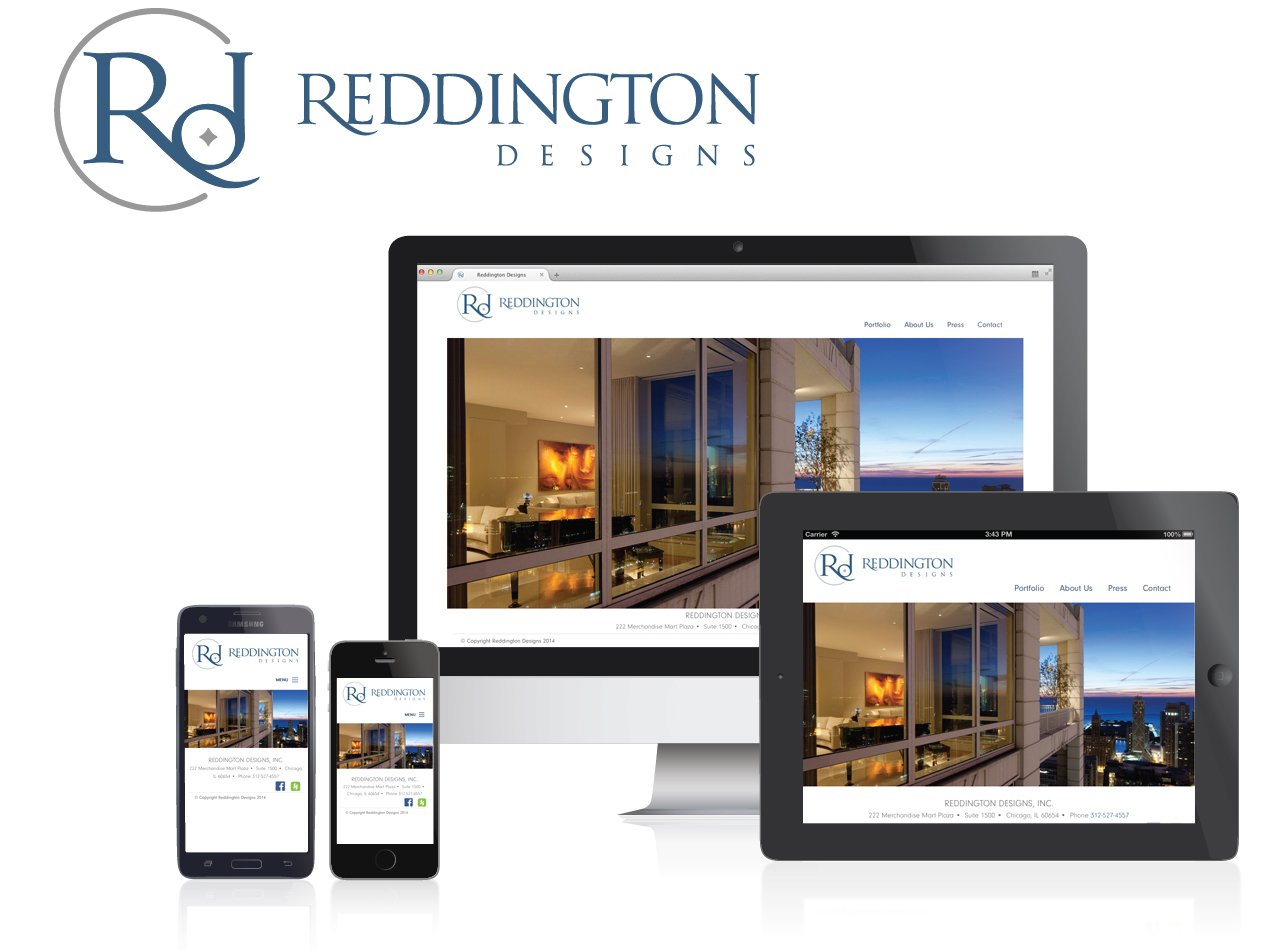 Assignment:
Revise and refresh the site we'd previously produced for Reddington.
Opportunity:
To incorporate a new color palette, update the format and introduce some of their newest design work – and to upgrade the website to a responsive design.
Approach:
Mobile first while at the same time giving consideration to presentation and break points for wider and extra-large high resolution displays.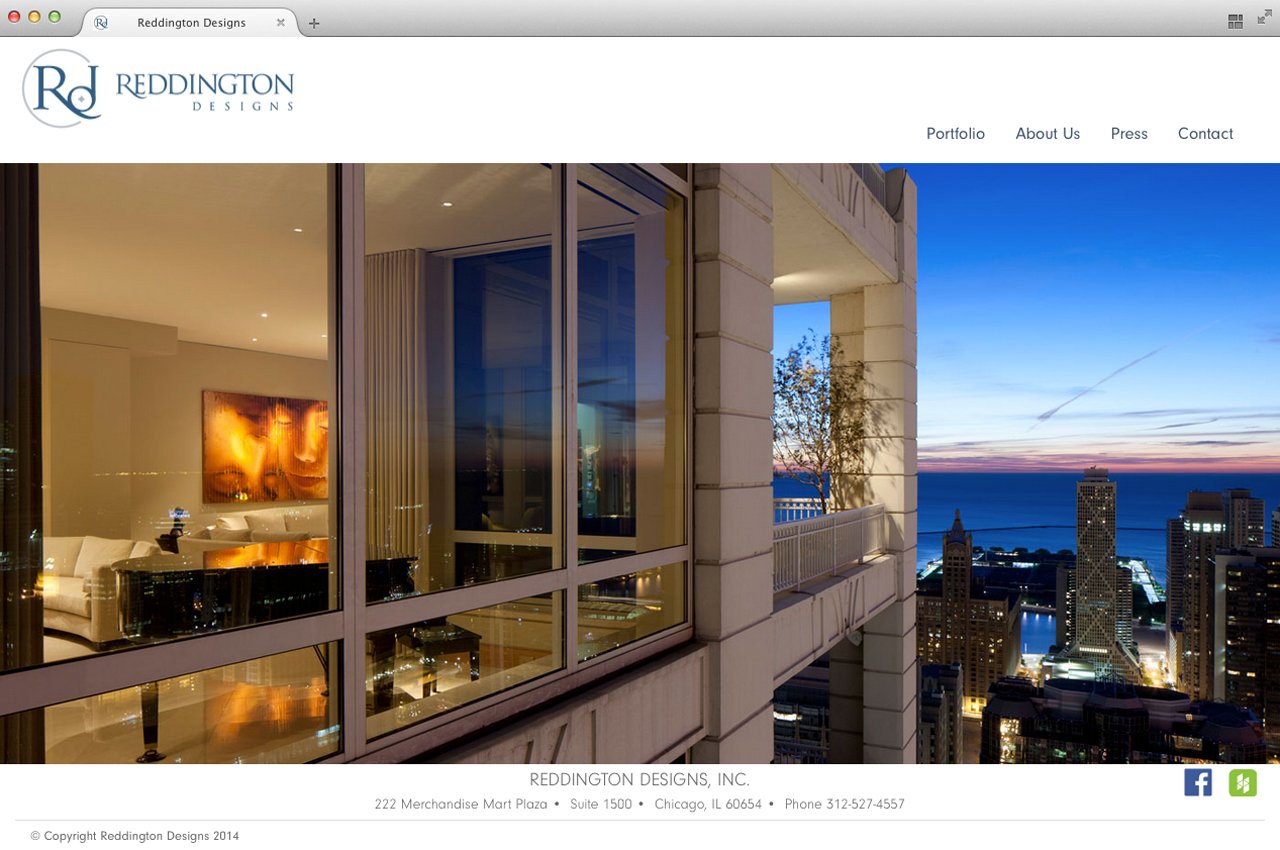 The portfolio is the heart of Reddington's site, so the modal photo book for each project is simple to access and takes full advantage of the screen space afforded by different devices.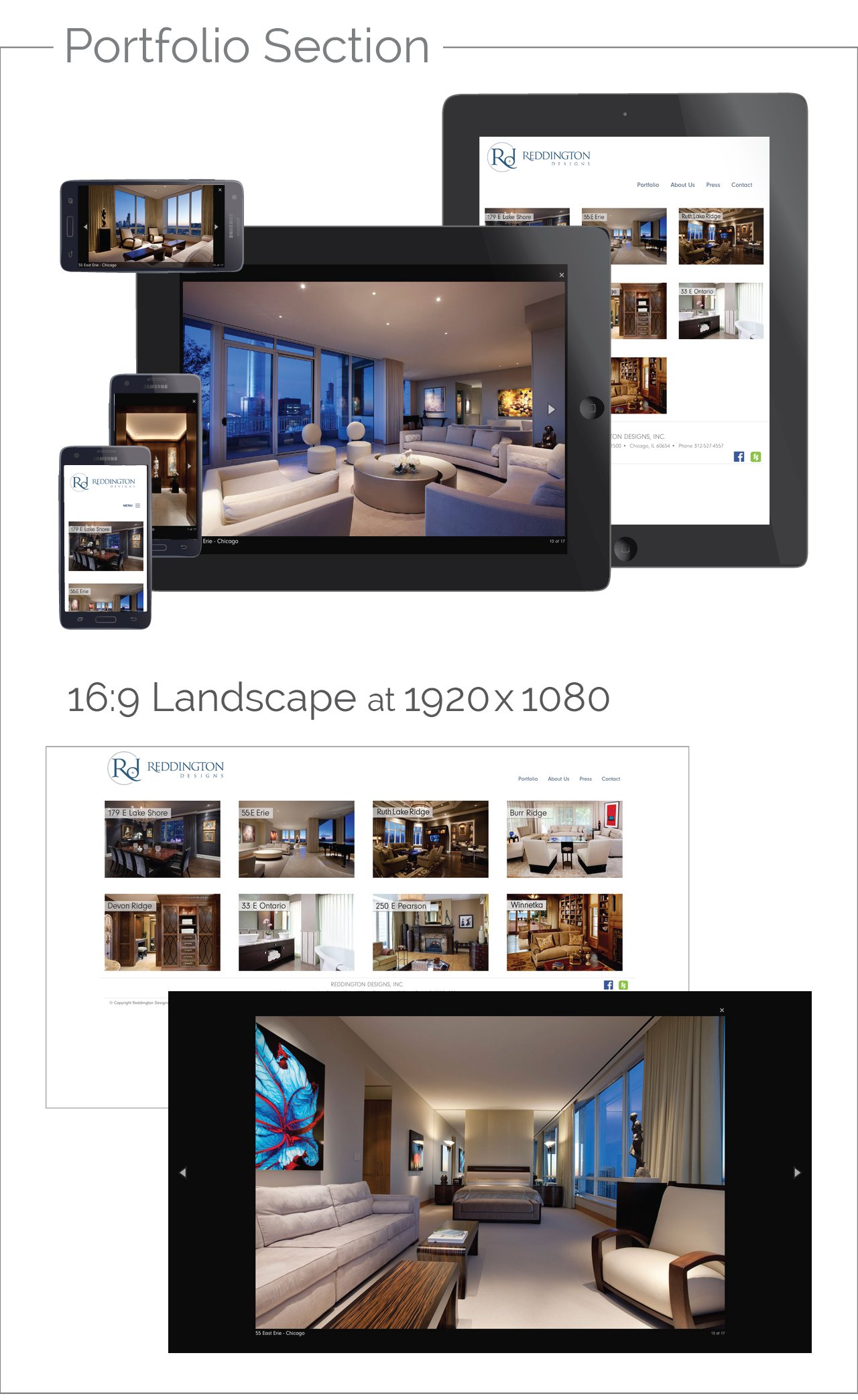 Branding:
While retaining the essential characteristics of their mark, Reddington wanted to refresh its color scheme. Along the way a flatter, more minimal, look was incorporated into both the logo and the site.
The desire to present the firm's work in a neutral context carried over to elements like the choice of a minimalist masthead design (top, left below) that avoids decorative flourishes or gratuitous elements.