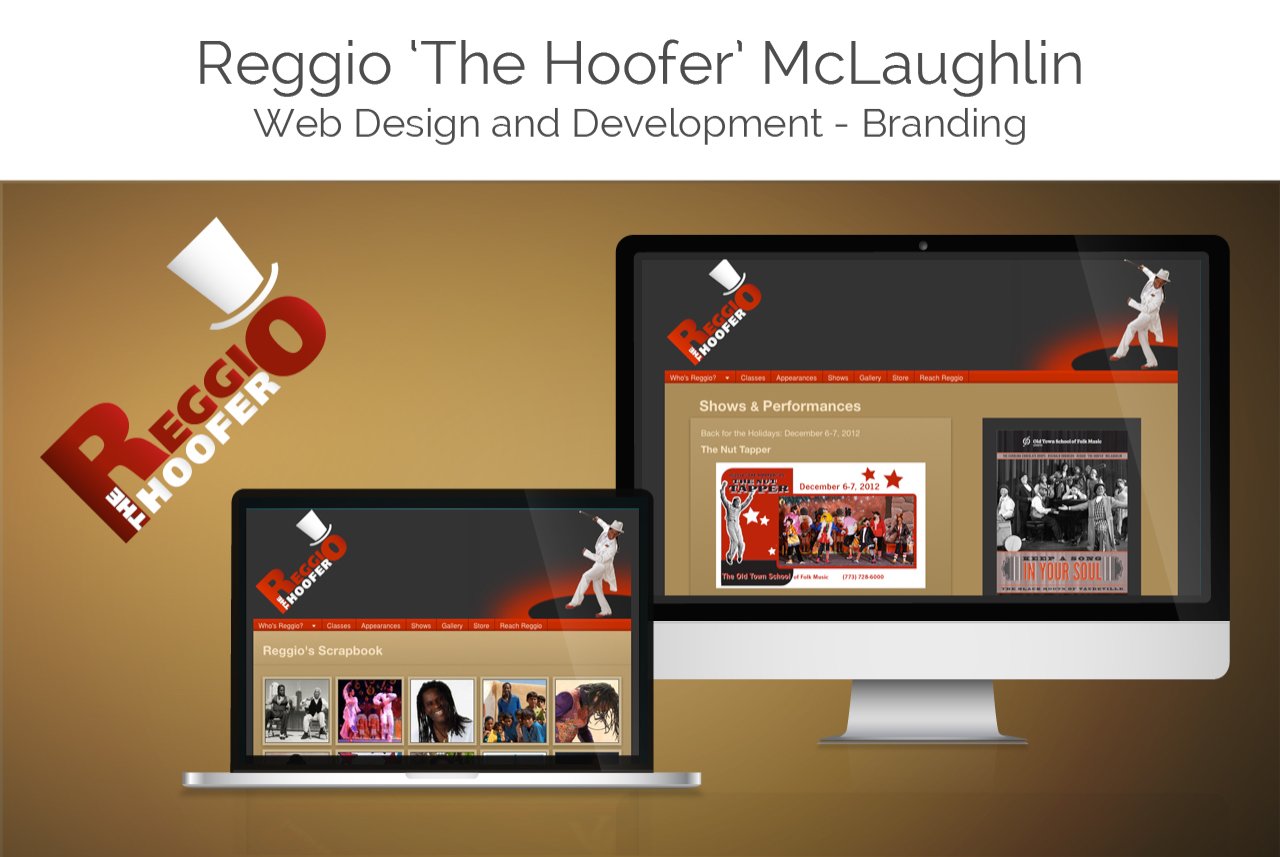 Challenge
Reggio needed to produce a logo and develop a website for his work as a performer, teacher, and cultural historian. He is part of a tap/performing arts lineage that extends back to the 1920s when his partner – Ernest 'Brownie' Brown – began his career on the vaudeville circuit.
Insight
This artist's story is both historically and culturally rich. His distinctive persona and unique stature as a dancer make an inherently compelling story.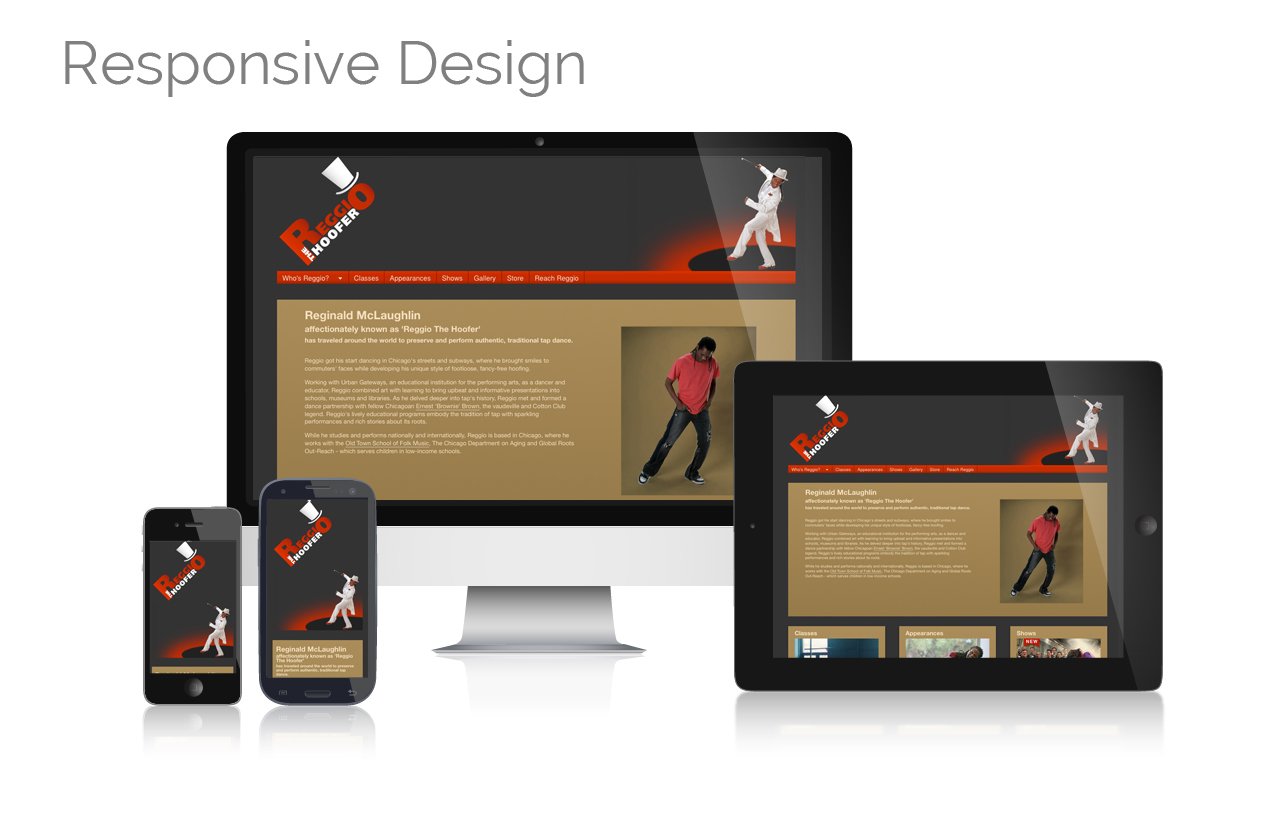 Creative Solution
New identity elements were drawn from Reggio's stage characterizations and his collection of photographs and artifacts. Historic and contemporary images portray the lineage of his dance tradition. Content featuring Ernest Brown and was added to enrich the site's historic context.
This assignment coincided with advances in responsive design and signs that web access via mobile devices was growing. With Reggio's encouragement it presented an early opportunity to develop mobile friendly approaches and solutions.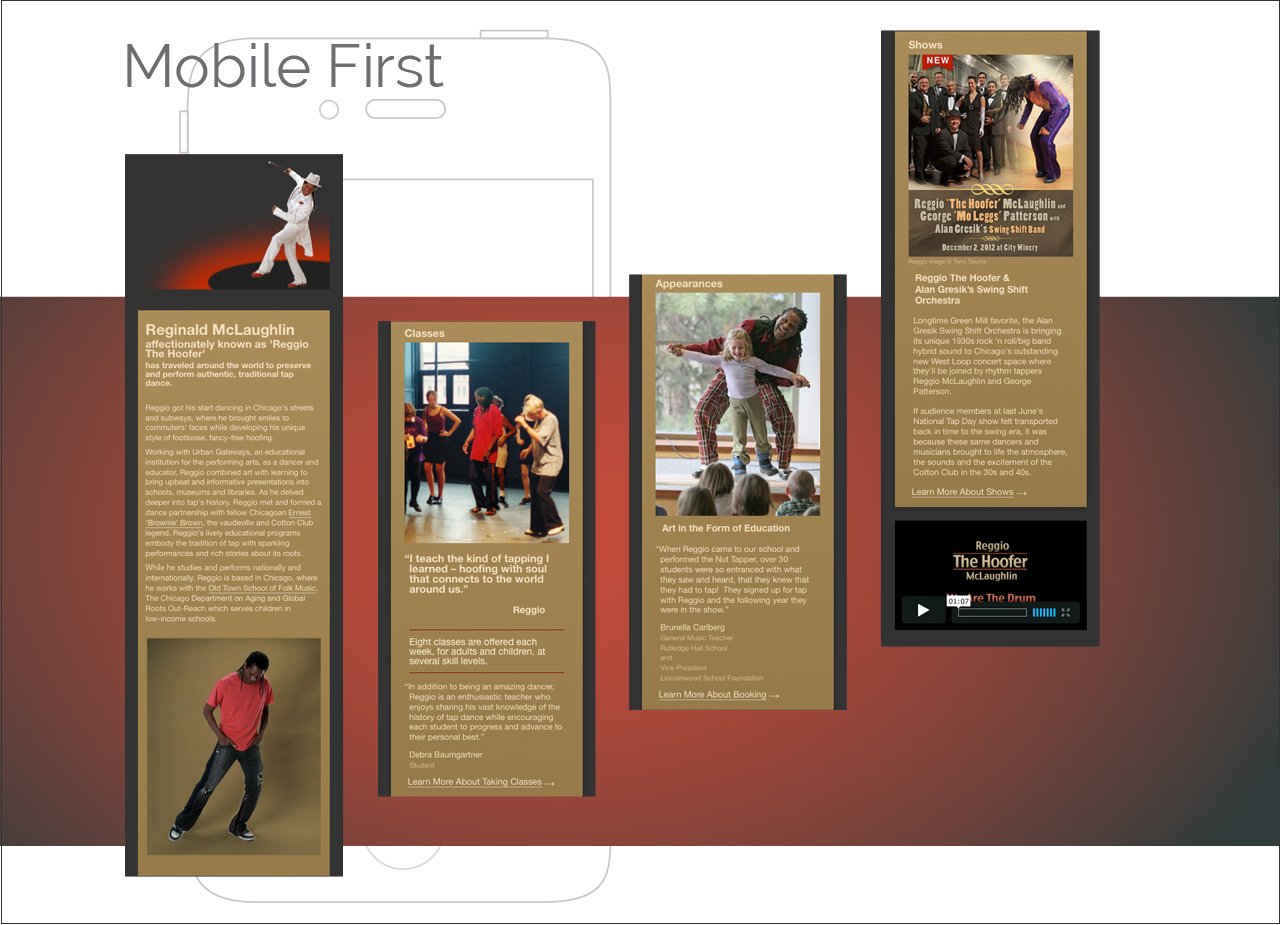 Target
All who are interested in tap dance, Chicago culture and American vernacular dance forms. While Reggio performs internationally, he is based in Chicago, so parts of the site are geared to local students and followers.
Tone
Upbeat, soulful, culturally-historically grounded and with a fun/irreverent feel.
Business Goal – Objective
Promote Reggio's teaching and performance activities. Highlight his career and his role in preserving a comedy-dance tradition that extends back to Vaudeville and the Harlem Renaissance. Connect with tap students – particularly in the local community.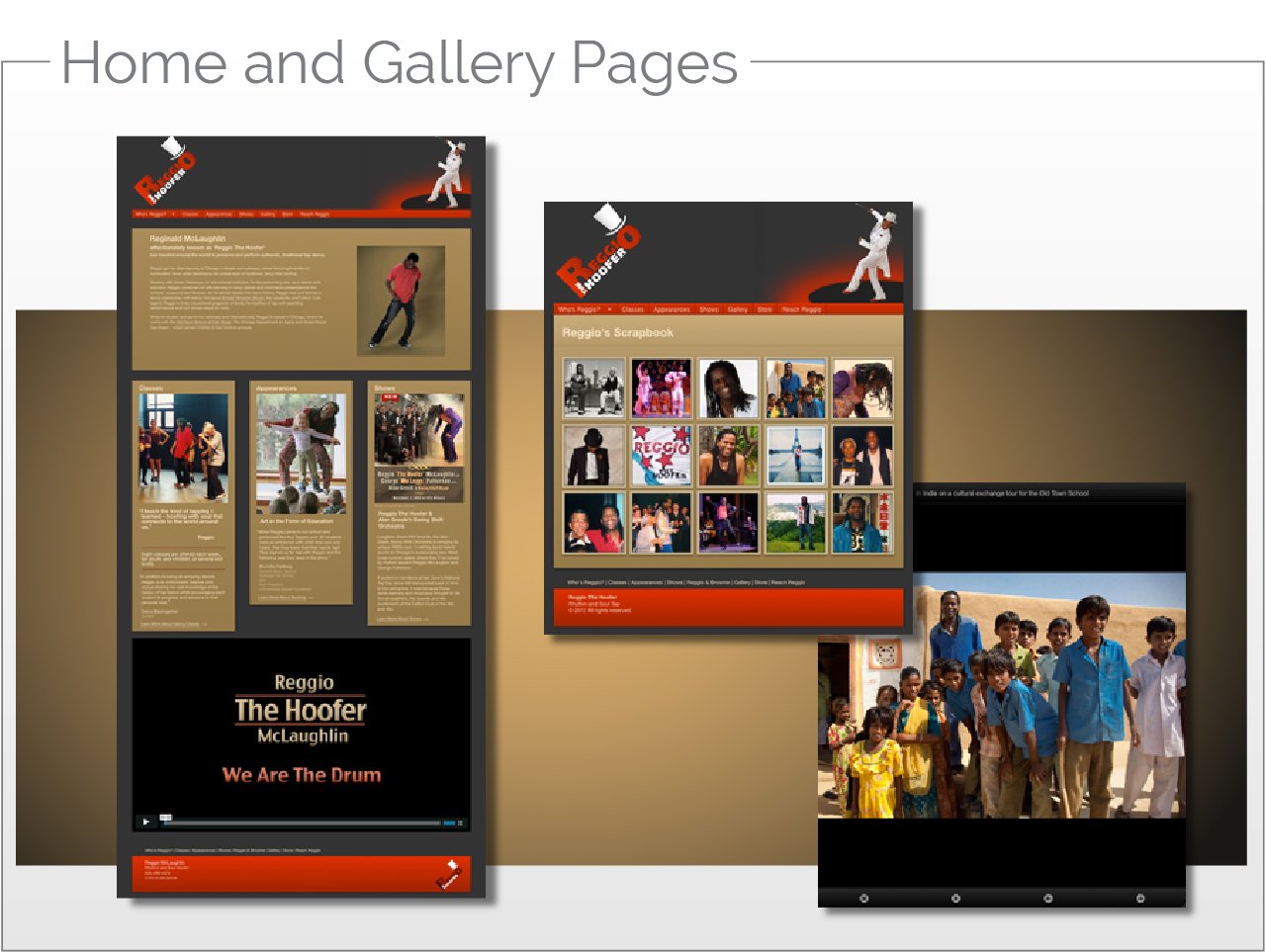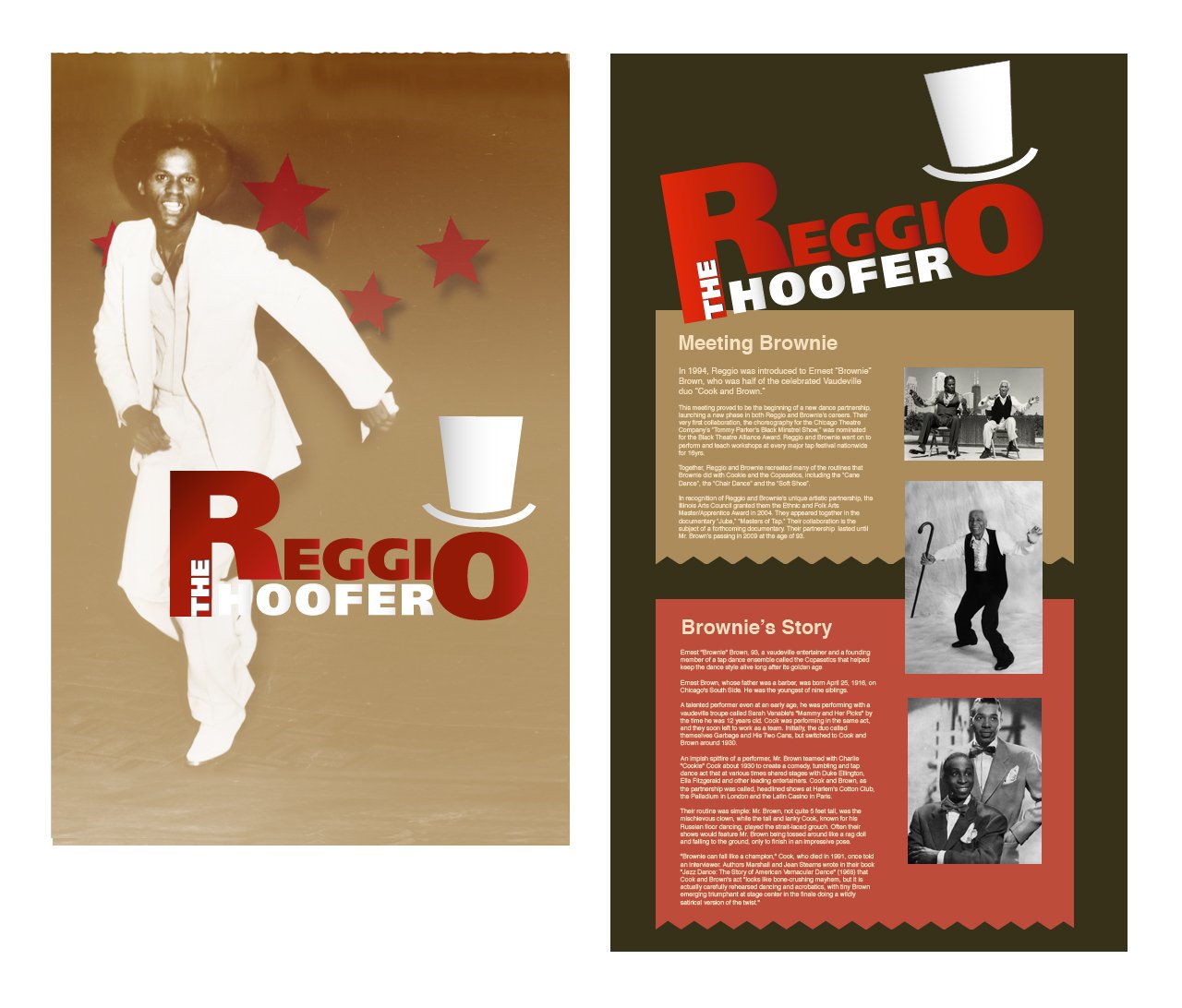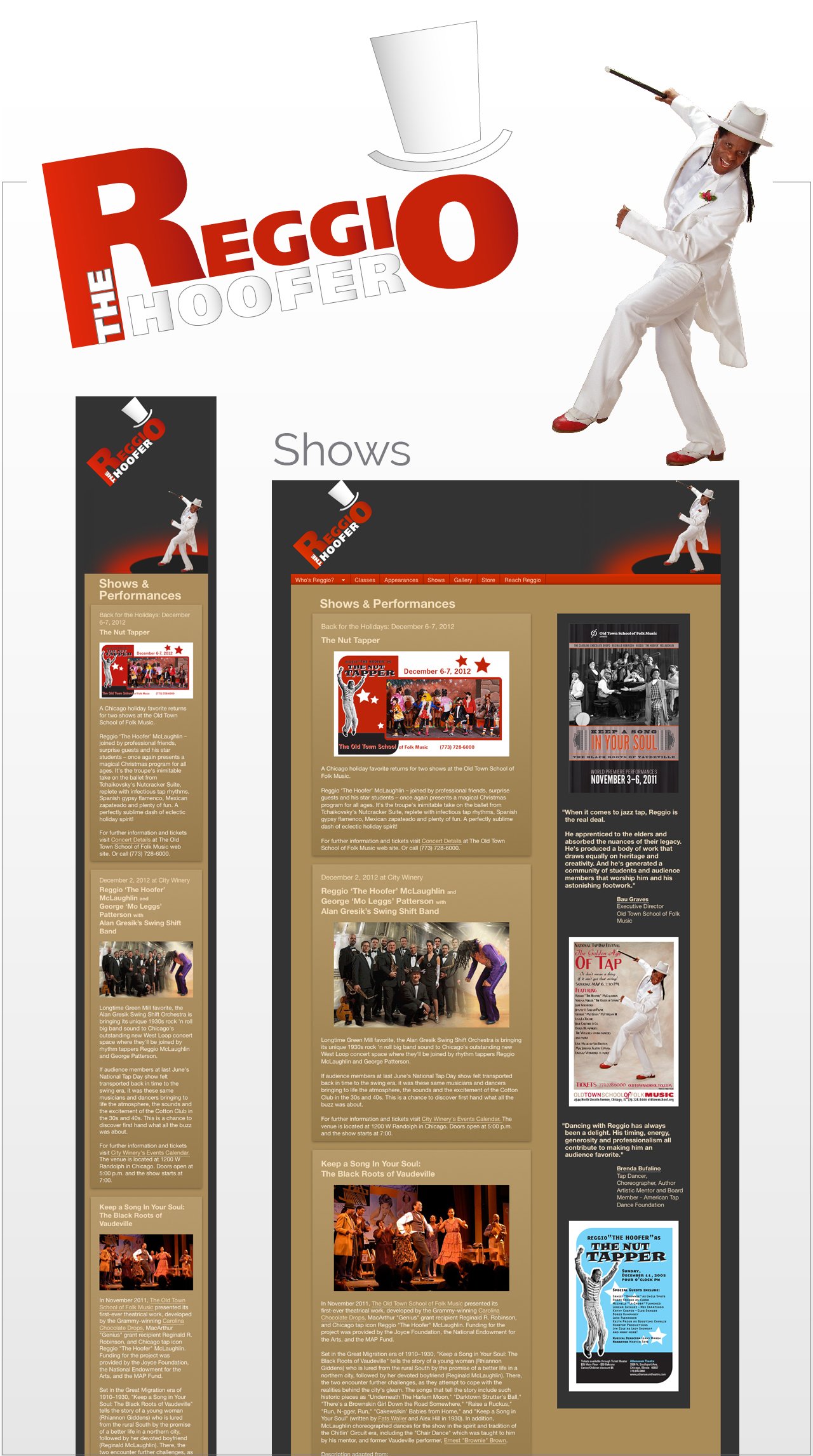 Logo and Identity
Reggio's previous logo had become outdated. The new version drew on metaphors of foot prints (as found in dance step diagrams), an exclamation point and a top hat – an integral part of his stage image. The logo may be used on a standard horizontal baseline or placed on a diagonal to convey dynamism and energy.