Situation
An established and respected interior design studio needs its website redesigned and redeveloped – particularly as a platform for showcasing its newest projects – and its logo updated .
Insight
Reddington Designs is well-regarded for its stylistic fluency, imaginative use of space, refined sense of texture and detail, and skill in maintaining comfort and functionality within its designs. Revealing details and delineating spacial qualities of their work is an essential task.
Target
Discerning home owners and organizations interested in creative custom interiors. Though Reddington's portfolio includes commercial and institutional projects, its focus is residential commissions.
Tone
Bright, alert, easy-to-use. Invite exploration. Visually sophisticated.
Creative Solution
Reddington's website was developed to resemble a periodical or coffee-table book to highlight details and finishes, and to give prominence to the photographs of their interior spaces.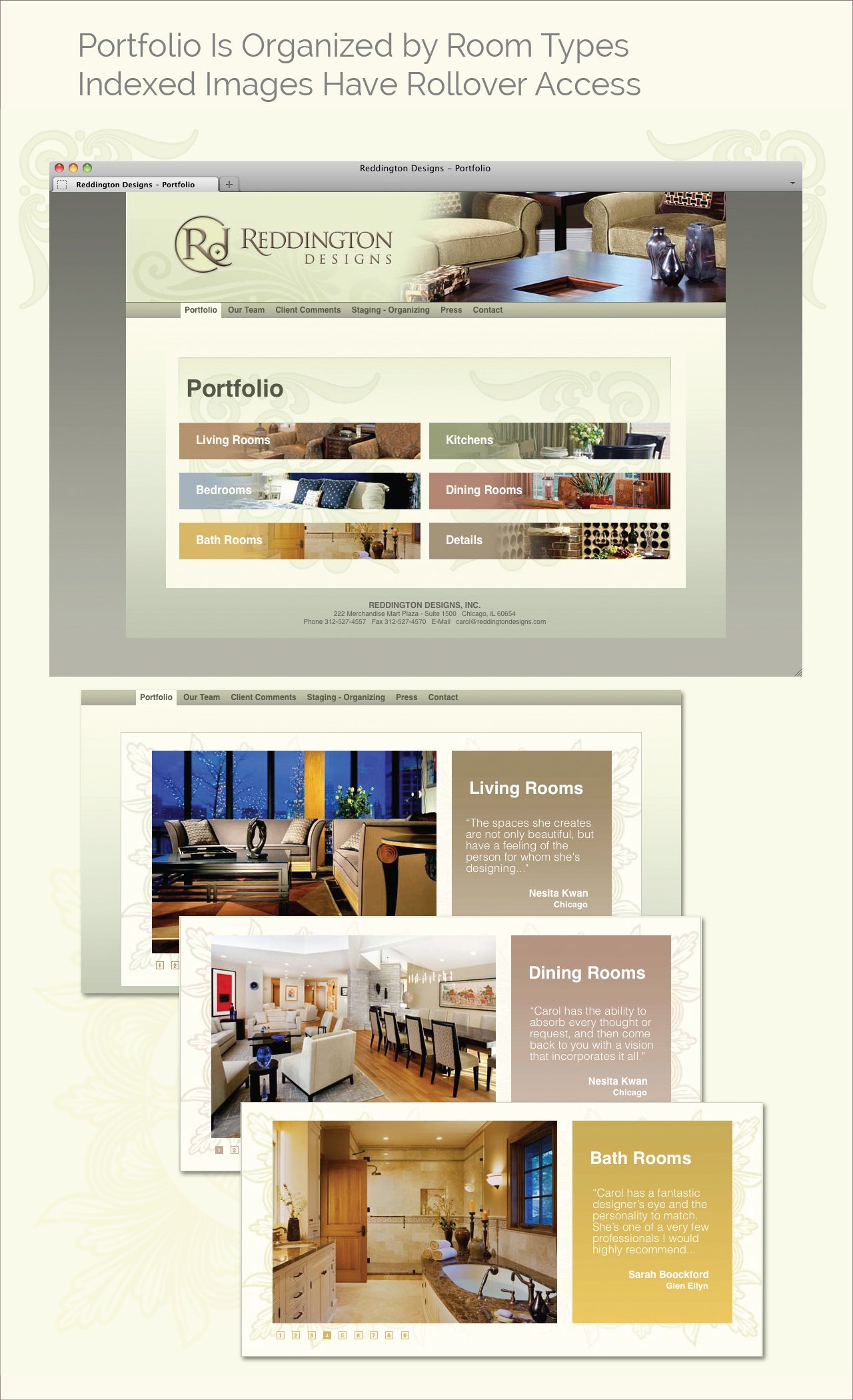 Objective
Produce an attractive, well-organized professional portfolio site that can serve as a primary resource for viewing Reddington's interior designs. Use positive client feedback callouts to convey client satisfaction and select press coverage to underscore recognition of their work.